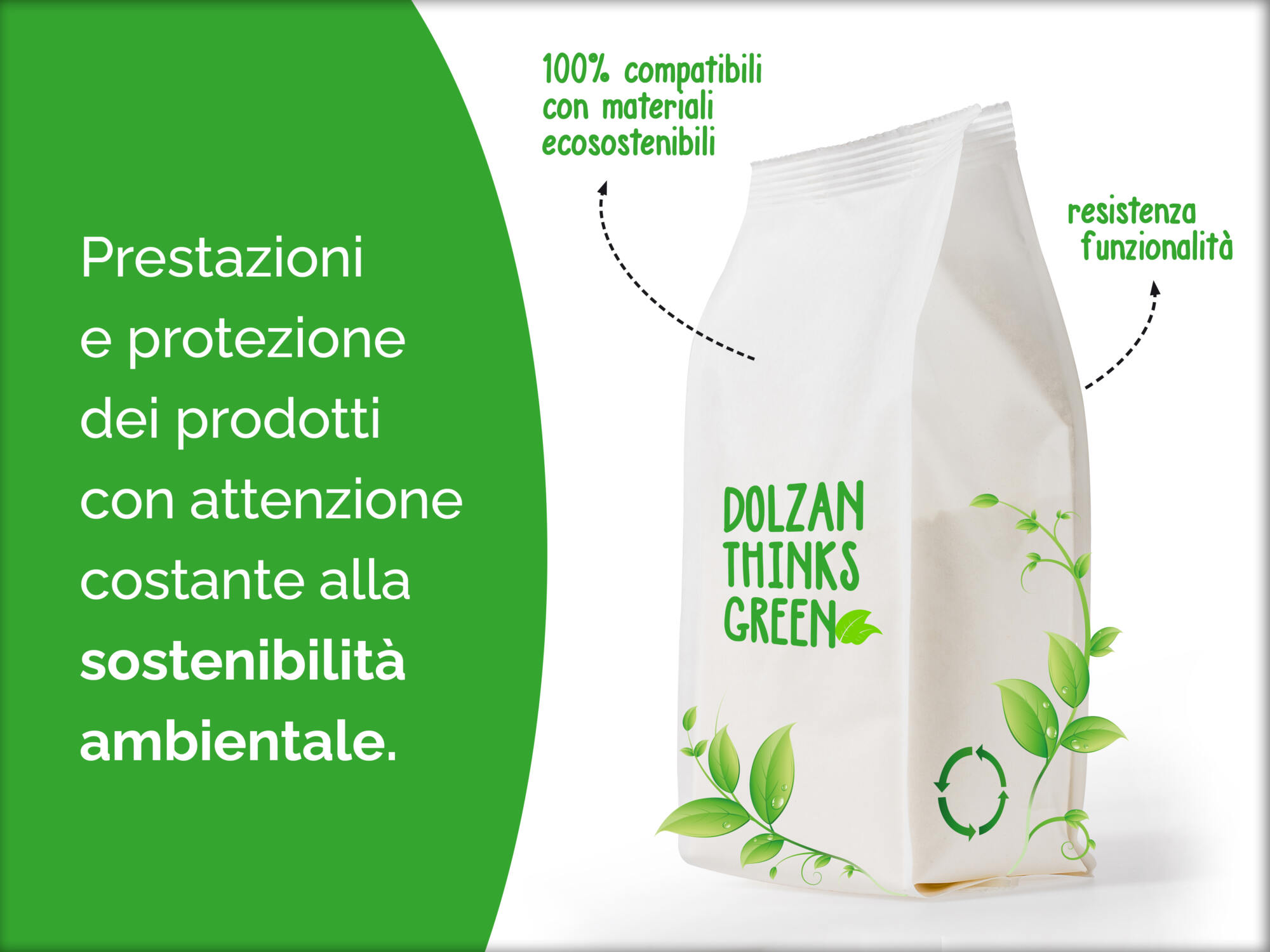 A Sustainable Packaging
Dolzan packaging machines are suitable for handling latest generation flexible packaging.
100% recyclable materials and compostable films are the new frontier of sustainable packaging, an issue increasingly dear to consumers.
We have designed and tested packaging systems that can also handle these innovative materials, which represent the future of packaging.
Request a personalized consultation to stay updated on the latest news.