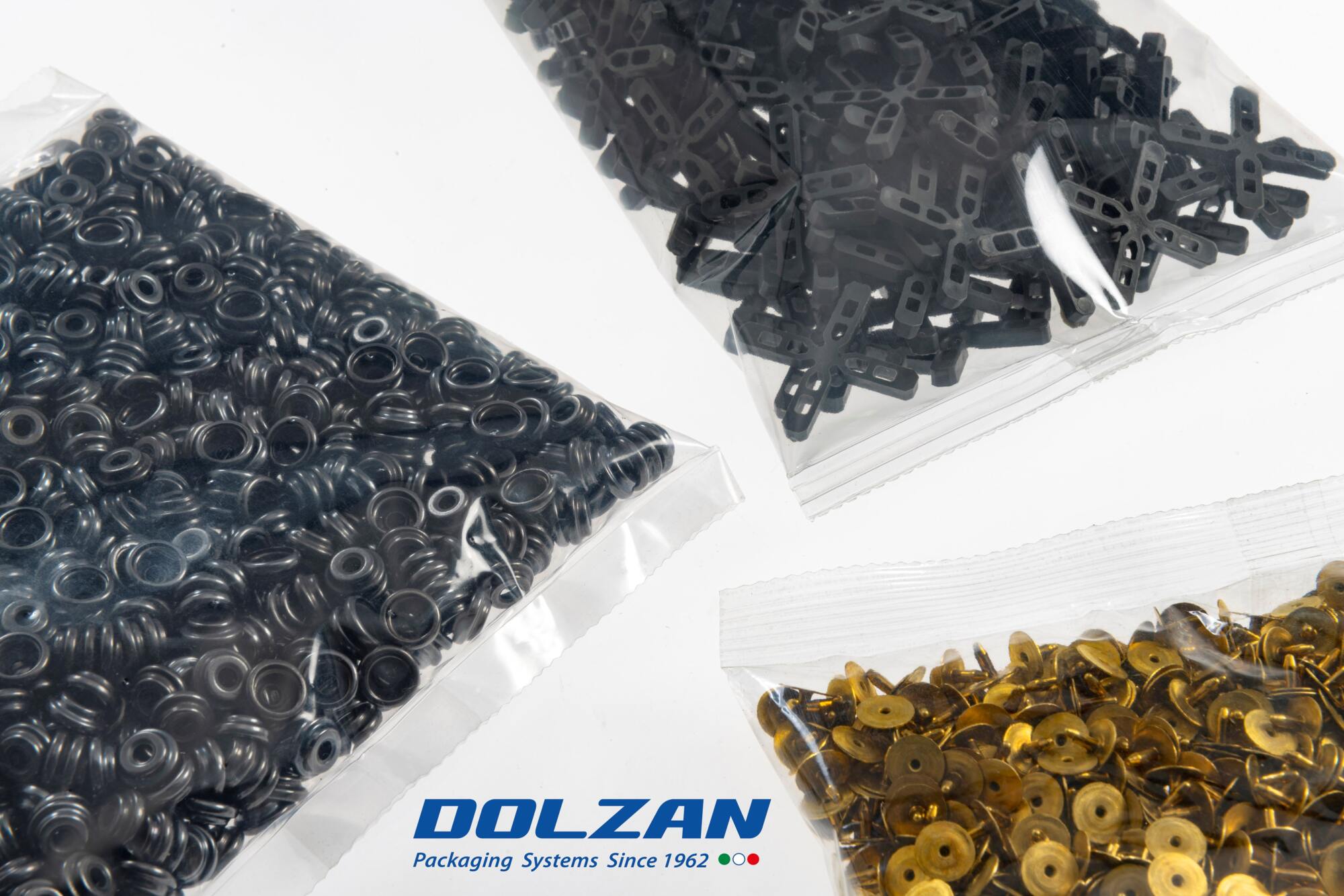 Packaging machine for small metal parts
Dolzan offers high-performance systems for the packaging of small metal parts.
The metal products that can be packaged are many and involve various sectors, such as: automotive, food, fashion accessories, oil and gas and many others.
Dolzan metal bagging machines can process both heat-sealable films and latest generation thermoplastic films.
The packaging line can be completed with dedicated accessories: conveyors, printers, bag deflating device, tool for creating the handle and many others.
Contact us for more information; our team will be ready to support you.