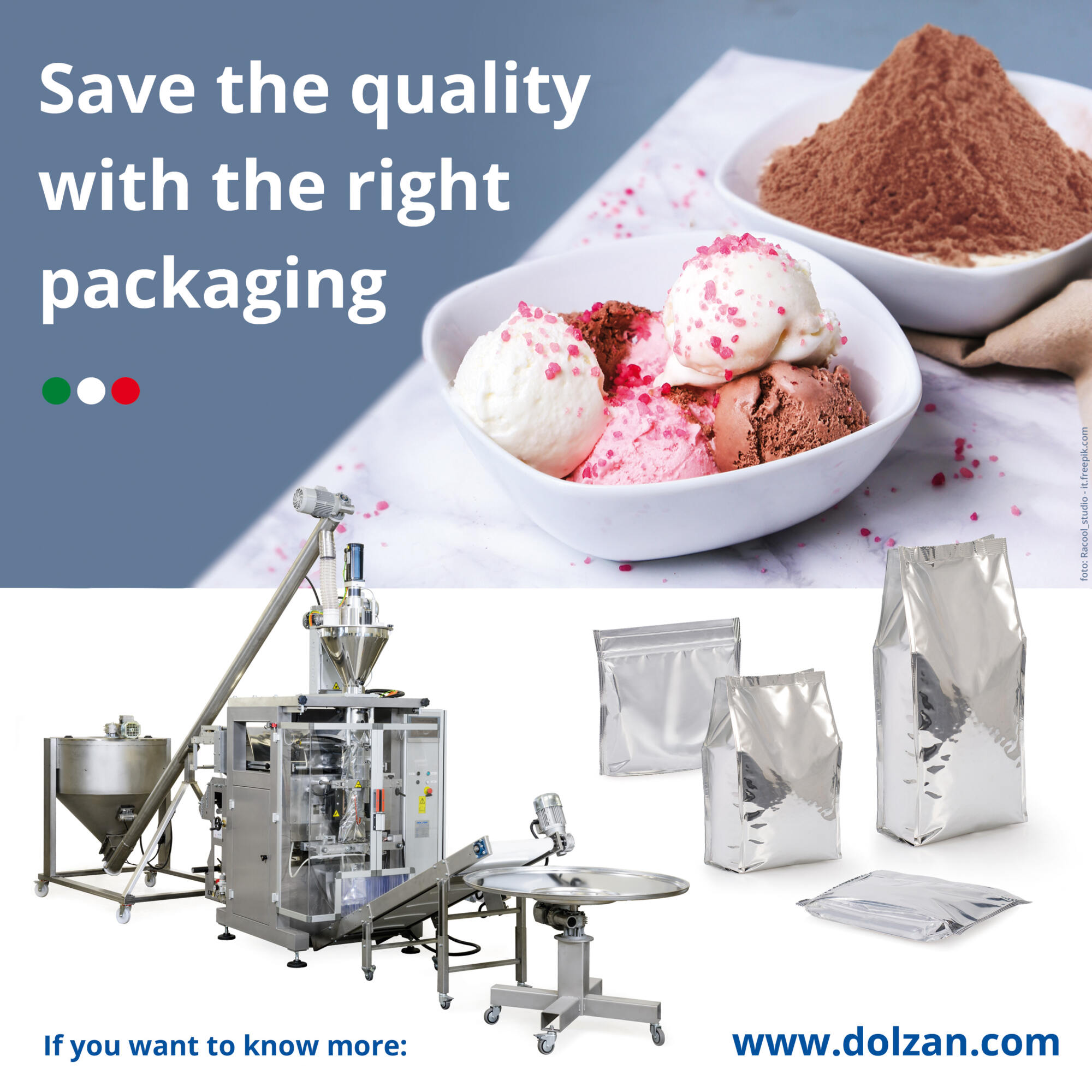 Packaging machines for ice-cream preparations
Dolzan Impianti offers versatile packaging machines for powdered ice cream.
Our solutions for the packaging of ice cream bases are perfect for dosing and packing dusty products.
The same packaging machine can handle different bag shapes: doystyle, square bottom, stabilo (four corner seals) and pillow bags.
The Dolzan 𝙫𝙤𝙡𝙪𝙢𝙚𝙩𝙧𝙞𝙘 𝙖𝙪𝙜𝙚𝙧 𝙛𝙞𝙡𝙡𝙚𝙧 represents the best dosing system to guarantee a high dosing precision and allows to guarantee intact the characteristics of the product during the packaging process.
♻️ 𝟏𝟎𝟎% 𝐑𝐞𝐜𝐲𝐜𝐥𝐚𝐛𝐥𝐞 𝐟𝐢𝐥𝐦𝐬
✅ 𝐌.𝐎.𝐂.𝐀. (𝐂𝐨𝐦𝐩𝐥𝐢𝐚𝐧𝐜𝐞 𝐟𝐨𝐫 𝐟𝐨𝐨𝐝 𝐜𝐨𝐧𝐭𝐚𝐜𝐭 𝐦𝐚𝐭𝐞𝐫𝐢𝐚𝐥𝐬)
Request your customized consultation!