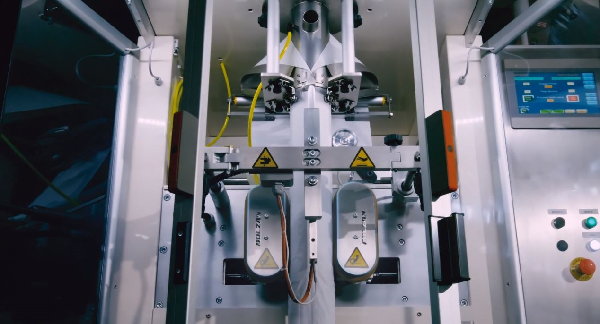 VERTICAL FORM FILL MACHINE FOR FLOUR IN PROTECTIVE ATMOSPHERE
Packaging machine for flour in protective atmophere
The VFFS is equipped with a sliding dosing system to ease the format change.
The doser can be completely opened to do a deep  and fast cleaning process.
The device for the nitrogen injection allows to prolong the shelf life of the product.
The packaging machine is also compatible with 100 % RYCICLABLE FILMS.