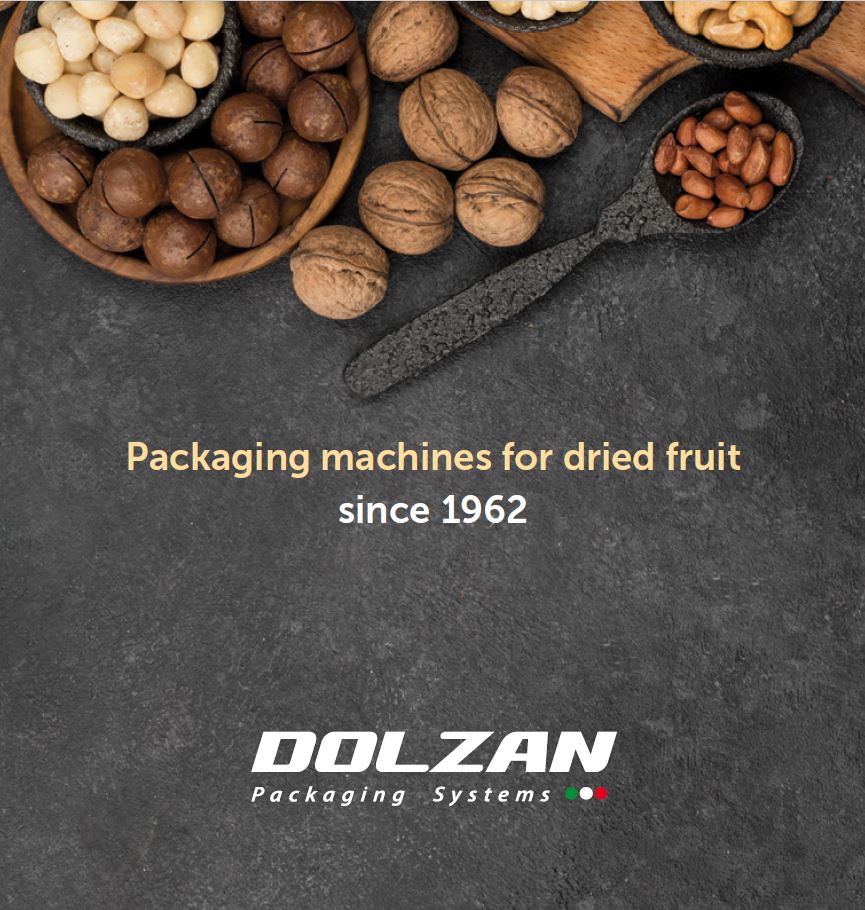 Vertical Form Fill Seal machine for Dried Fruit in vacuum bags
Vertical packaging machine for dried fruit in vacuum bags and pillow bags
One of the Dolzan' solutions for 𝗗𝗥𝗜𝗘𝗗 𝗙𝗥𝗨𝗜𝗧 is the model DSV150/2.
The packaging machine is equipped with a dosing system with two linear weighers and it can hadle both vacuum, square bottom and pillow bags. The products suible for this packaging solution are: nuts, chestnuts, peanuts, almonds, chashew nuts and many more.
☑️ Protective atmosphere device to prolong the shelf life of the products
☑️ Complete line with feeding system, outfeed conveyor, rotary table
☑️ M.O.C.A.
☑️ Fast format change
Contact us to receive more information, we'll be please to support you during the decision making.