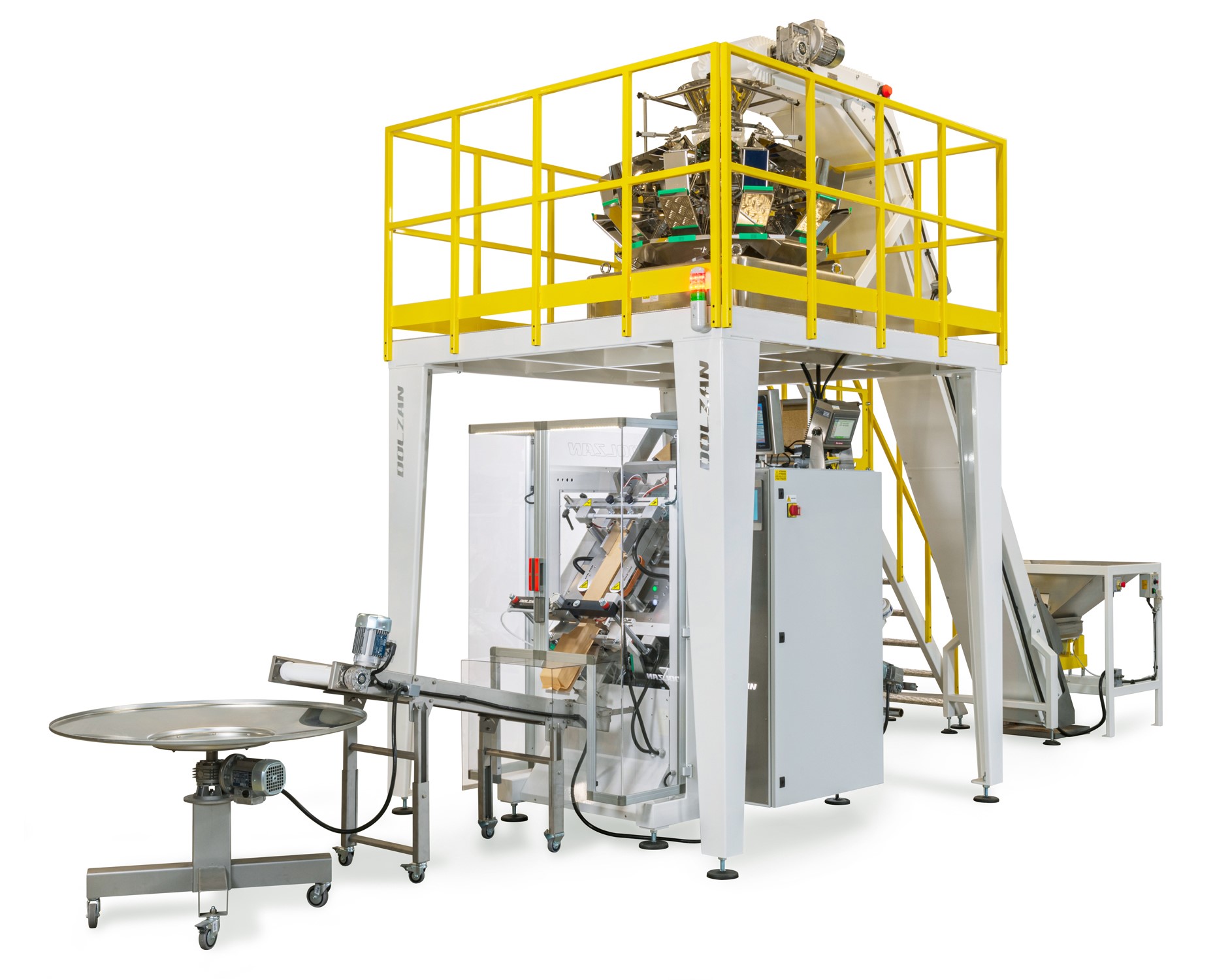 INCLINED PACKAGING MACHINE FOR BISCUITS AND FRAGILE PRODUCTS
Inclined VFFS for fragile products: biscuits, wafer, bakery products
Dolzan offers the perfect solution for fragile products, such as: biscuits, taralli, bakery products and many more.
Our inclined packaging machine model D170, is projected with a inclined asset, in order to not broke the products during the packaging process.
Watch the video of a running D170 for fragile biscuits
👇🏼👇🏼👇🏼
✅ The packaging machine is equipped with a "special" multihead weigher for fragile product; it guarantees an high dosing precision.
✅ Approved also with 100% recyclable materials
The accessories which can be integraded are many: device for the protective atmosphere to prolong the shelf life of the products, printer, labeller, feeding system and many more.
M.O.C.A. = compliance for Food contact materials
Contact us to receive more information about the perfect packaging solution for your products: dolzan@dolzan.com