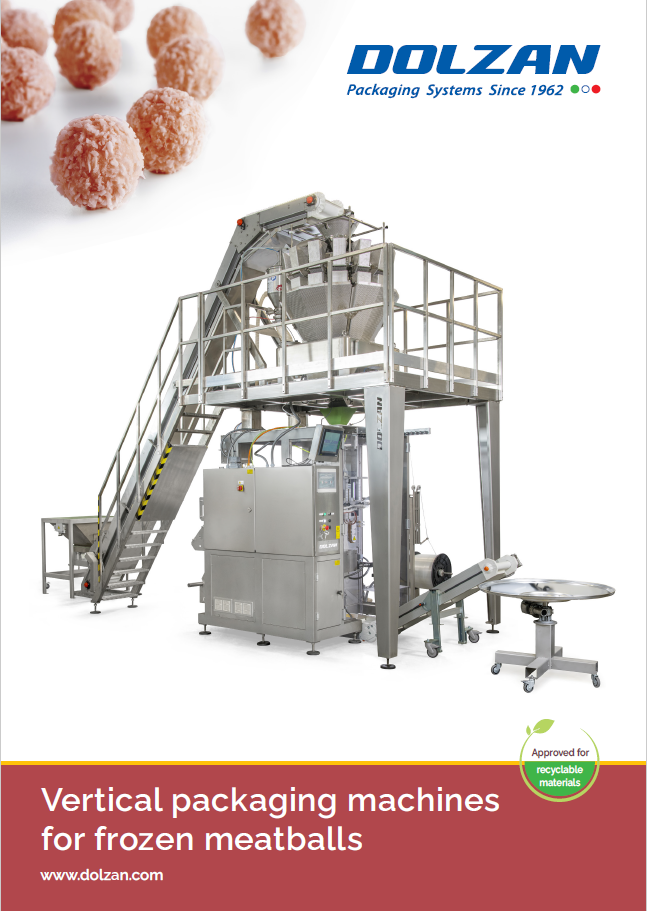 Packaging machines for frozen food
Vertical packaging machines in stainless steel for frozen food.
Dolzan offers a wide range of packaging solutions for frozen products developed in more than 60 years of experience in the food packaging field.
The packaging machines are suitable for the dosage of various frozen products, such as: legumes, chips, vegables and fruits, seafood, croissants, bakery products, pasta, meatballs, mushrooms and many more.
Dimpled surfaces and special adaptations are the key poitns of the high quality solutions the company offers.
♻️ Compatible with 100% recyclable films
The accessories complementing the line are noumerous, such as: feeding system, printers, labellers and many more.
The client can obtain many different bag shapes with the same packaging machine:
➞Pillow bags
➞ Square bottom bags
➞ Stabilo bags with 4 or 5 corner seals
➞ Doystyle bags with the "open-close" zip application
👉🏼👉🏼👉🏼 Contat our team for your personalized consultation
#frozenfood #frozenfoodpackaging #foodpackaging #frozenmeatballs #frozenbeans #frozenmushroom #frozenfruit #susteinablepackaging