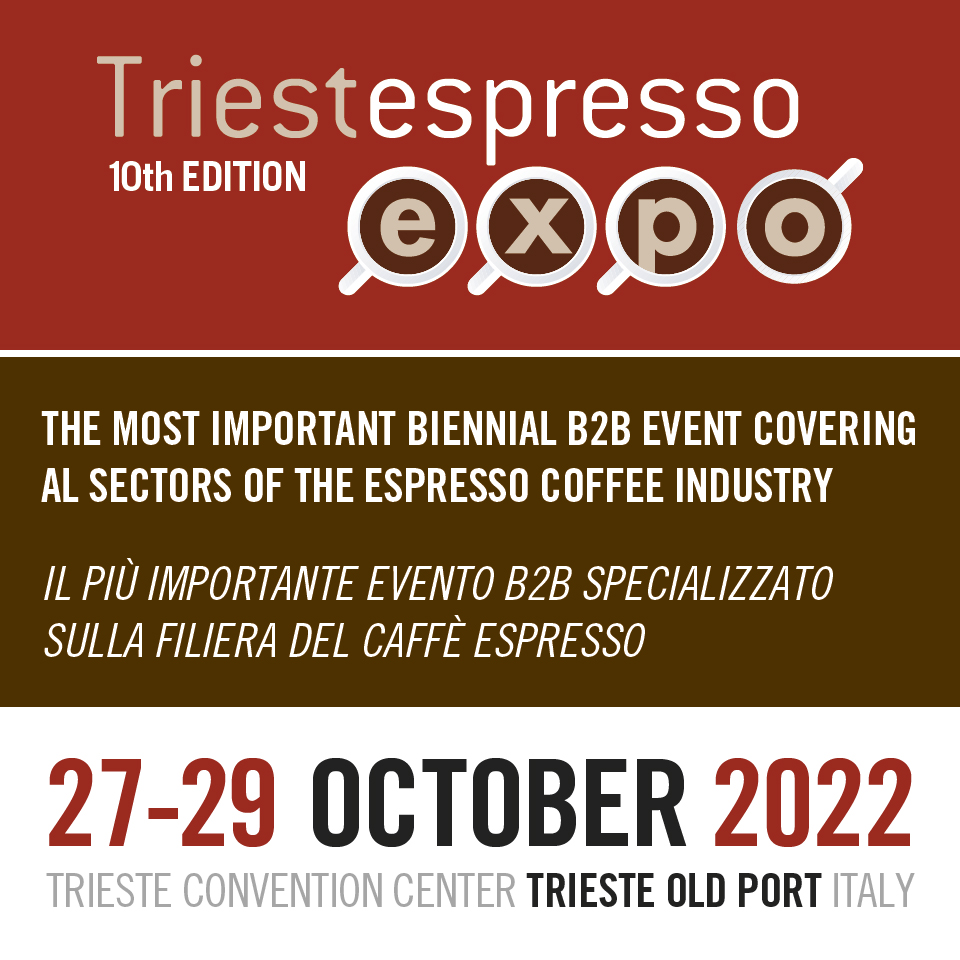 TRIESTEPRESSO 2022 – INTERNATIONAL COFFEE EXHIBITION
🔸 We are plased to announce our presence at 𝗧𝗥𝗜𝗘𝗦𝗧𝗘𝗦𝗣𝗥𝗘𝗦𝗦𝗢 EXHIBITION, the international coffee exhibition.
📍 𝐓𝐑𝐈𝐄𝐒𝐓𝐄 𝐂𝐎𝐍𝐕𝐄𝐍𝐓𝐈𝐎𝐍 𝐂𝐄𝐍𝐓𝐄𝐑 – 𝐓𝐑𝐈𝐄𝐒𝐓𝐄 𝐎𝐋𝐃 𝐏𝐎𝐑𝐓
📆 𝟐𝟕-𝟐𝟗 𝐎𝐜𝐭𝐨𝐛𝐞𝐫 𝟐𝟎𝟐𝟐
We will present our packaging solutions for ground coffee, coffee beans, capsules and pods. The VFFS will be equipped with specific accessories.
Our team will be available to show you our packaging solutions for coffee.
  Compostable e recyclable materials
  M.O.C.A. (Food contact compliance)
𝐂𝐨𝐧𝐭𝐚𝐜𝐭 𝐮𝐬 𝐭𝐨 𝐫𝐞𝐜𝐞𝐢𝐯𝐞 𝐦𝐨𝐫𝐞 𝐢𝐧𝐟𝐨𝐫𝐦𝐚𝐭𝐢𝐨𝐧 : dolzan@dolzan.com
How to reach the exhibition center:  https://www.triestespresso.it/en/visit/how-to-get-there/