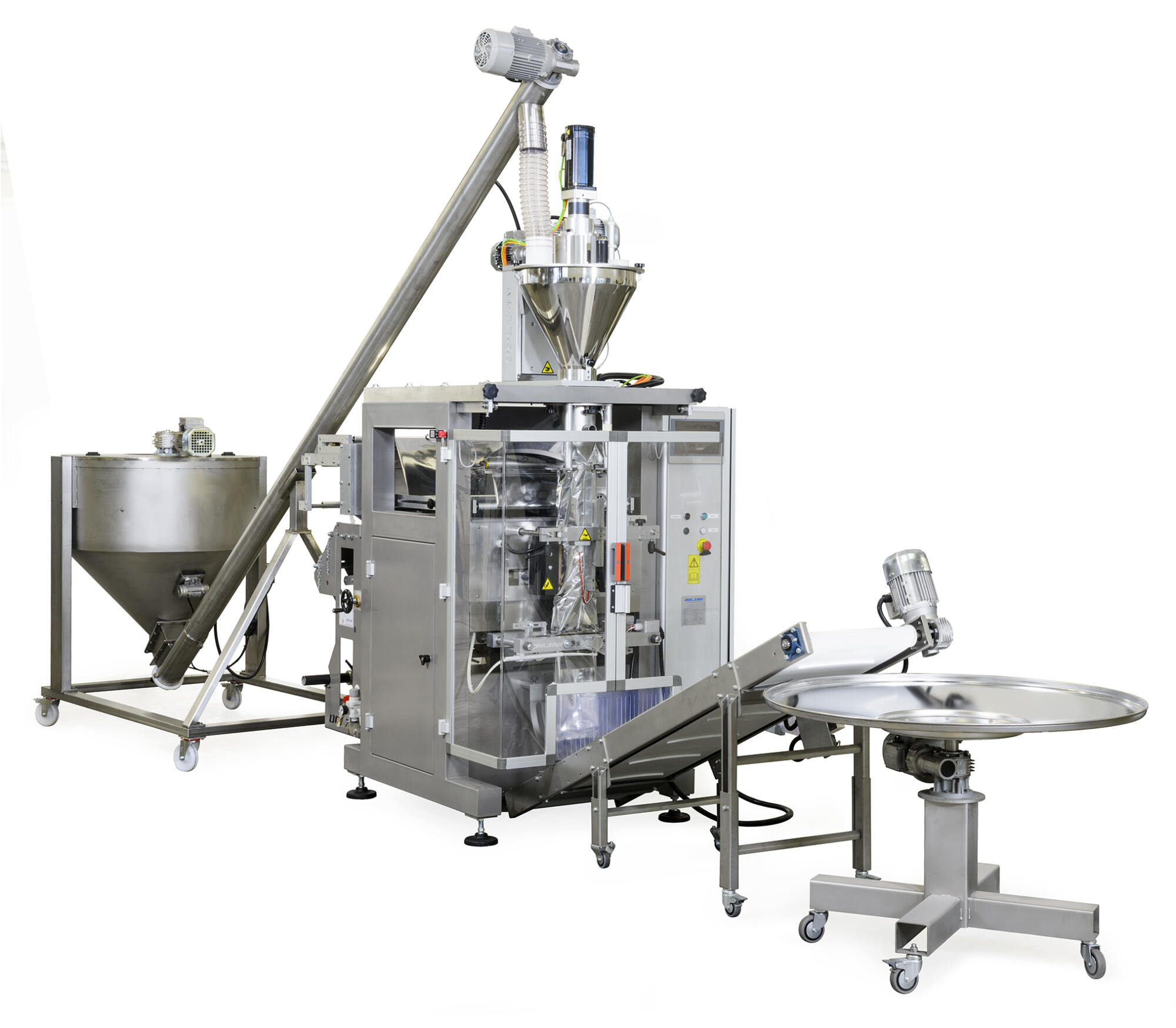 VFFS for Cementituos products in 5kg bags
Vertical packaging machine for cementituospowders, gypsum and similar products. 
The packaging system in equipped with a volumetric auger filler, which is the best solution to dose powder products with an high precision.
🔶Square bottom bags with three hole-handle of 5 kg
🔶 Square bottom bags of 2 kg
🔶 Easy and deep cleaning process
🔶 Feeding system
⚪️
Contact us to  discover your personalized solution!
⚪️
⚪️